About

Us

DataPrime is comprised of some of the world's most recognized industry and service offering leadership in the field of Data Science. Our Board of Directors, Advisors and Leadership Team have delivered solutions to 20+ industries in countries on every continent. We will improve the skills, solutions and SaaS that will be required to enable your company's transformation.
Founders & Directors
Aaron Burciaga
Co-founder, Chairman & CEO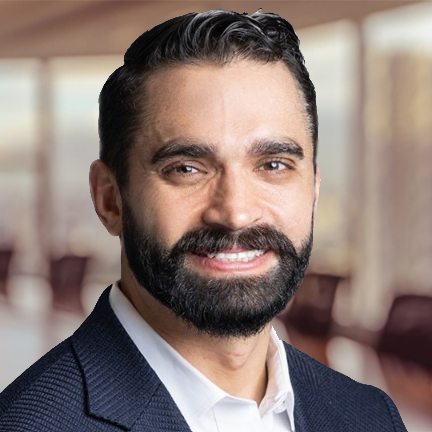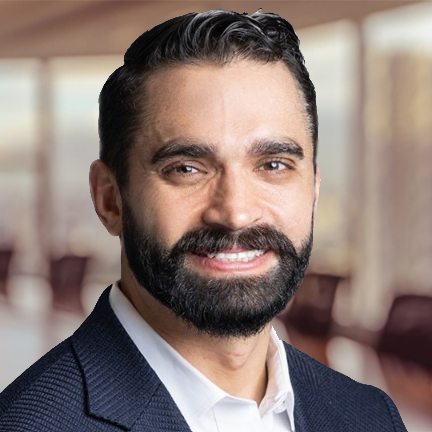 Aaron Burciaga
Co-founder, Chairman & CEO
Aaron Burciaga is a renowned Data Scientist, AI Engineer, author and Advisor. As a seasoned technology and business leader in both startup and enterprise settings, he has focused his career on delivering efficiency and value through automation, data science, machine learning, Artificial Intelligence, blockchain, quantum computing, and emerging concepts and innovative technologies. Aaron is the Chair of the Analytics Certification Board. His roles have included CEO, CTO, Vice President, and Senior Director of Fortune 500s and co-founder of data and technology startups. Aaron is a Forbes contributor, frequently invited keynote and speaker, and Certified Analytics Professional (CAP). He is an appointed member of the U.S. Department of Commerce's National Technology Information Service (NTIS) advisory board. Aaron received his M.S. Operations Research from the Naval Postgraduate School and his B.S. from the US Naval Academy.
Lance Kallman
Co-founder, Director & President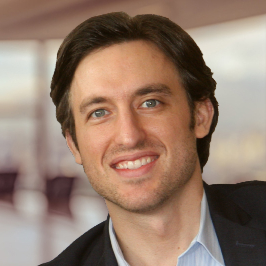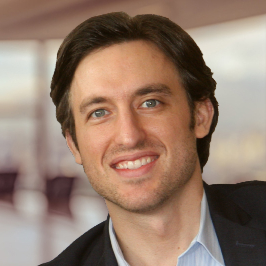 Lance Kallman
Co-founder, Director & President
Lance co-founded DataPrime and is currently leading the company, product offerings, and company culture. He is driven by a desire to improve world-wide adoption of data science, machine learning and artificial intelligence across all industries to improve lives. Previously, Lance led business development for 3DEO, a metal 3D printing company producing innovative production metal components. Prior to 3DEO, Lance was a Principal at Heidrick & Struggles, a world-class search firm where he focused on placing high-level executives at technology and manufacturing companies.

Lance graduated from the Air Force Academy and served as a communications officer in the Air Force at Edwards Air Force Base, California.
Jon Higbie, Ph.D.
Co-founder, Director & Chief Analytics Officer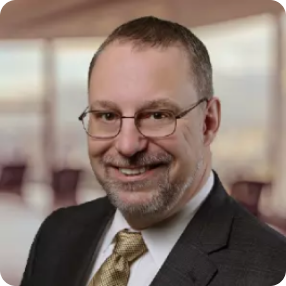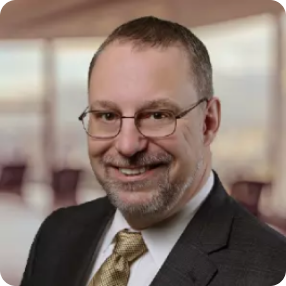 Jon Higbie, Ph.D.
Co-founder, Director & Chief Analytics Officer
Jon is a global leader in AI/ML software and services. He leads Industry & Government Services for DataPrime, helping some of the best companies overcome their greatest challenges by applying Data Science. Leveraging DataPrime's immense talent pool, we can assemble teams of top-tier talent for Data Science projects or long-term contracting.

Prior to DataPrime, Jon served at Zilliant, driving innovation for analytics products. He also served as chief science officer at Revenue Analytics where he was responsible for the company's science and innovation efforts, including analytic product development. Before Revenue Analytics, Jon served as chief scientist at JDA Software and on the faculty of the College of Management at Georgia Tech.

Dr. Higbie is a Franz Edelman laureate and holds several patents. He is particularly known for his groundbreaking work in the logistics, hospitality, and advertising industries. He has been recognized for his contributions to the science of group revenue management, real-time price management, and large-scale network optimization for companies such as Maersk, Walt Disney Television, The Coca-Cola Company, Ford Motor Company, InterContinental Hotels Group, Marriott International and Delta Air Lines.
Gil Burciaga
Director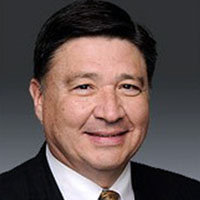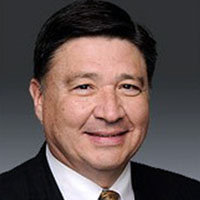 Gil Burciaga
Director
Mr. Burciaga is a founding member of ARM Energy. Prior to forming ARM Energy, Mr. Burciaga was a founding member of Dynegy, Inc. (formerly Natural Gas Clearinghouse). He served as one of six senior vice presidents involved in the startup and growth of this Fortune 500 trading company and market maker, and he was a member of the four-person team responsible for taking the company public. Mr. Burciaga served as Senior Vice President of Natural Gas Supply & Trading. Because of deregulation to the merchant role and price controls during this period, Dynegy faced a very volatile natural gas market. Dynegy emerged as a dominant player and became the largest independent and the second largest natural gas marketer in the United States. During his tenure (1986-1991), Dynegy was one of the fastest growing companies in the United States. From 1992-1997, Mr. Burciaga was President of NGC Energy Resources, a division focused on the acquisition and operation of downstream natural gas assets including gathering systems, processing plants, and natural gas liquids fractionation plants. Acquisitions made in the U.S. and Canada under his direction exceeded $900 million. Mr. Burciaga is a graduate of Texas A&M University.
Michael Christopher
Director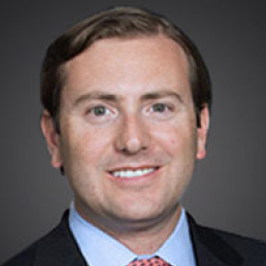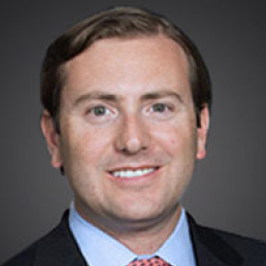 Michael Christopher
Director
Mr. Christopher joined ARM Energy in May 2015, and is responsible for all financial and capital markets functions for the company. He brings to ARM Energy more than 17 years of energy finance experience. Prior to joining ARM Energy, Mr. Christopher spent nearly 13 years at ArcLight Capital Partners, an energy-focused private equity firm, where he originated and structured transactions in the midstream, power, and upstream sectors. Mr. Christopher began his career in Citigroup's Global Energy and Power Group, where he provided M&A and capital markets advice to public and private energy companies. Mr. Christopher earned a Bachelor of Science in Commerce from the University of Virginia.
Melissa Moore
Director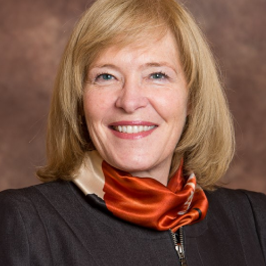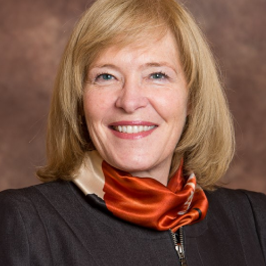 Melissa Moore
Director
An accomplished executive leader, Ms. Moore is committed to excellence and has a successful track record of building and stabilizing organizations. For nearly 30 years, she has led organizations through strategic redesign, financial transformation, business development, and growth.

Most recently, Melissa was Executive Director of INFORMS, the leading international association for operations research (O.R.) and analytics professionals. During her tenure at INFORMS, the Institute expanded to embrace analytics, established numerous new programs, increased the number of journals by 41%, and increased net assets by 143%.

Prior to joining INFORMS in 2011, Melissa served as Executive Vice President (CEO) & Foundation Officer of the American Society of Agricultural and Biological Engineers (ASABE) and Executive Director of the Association For The Advancement Of Cost Engineering (AACE International). She was also a partner in the Delta Group, a consulting practice, and has served on a number of non-profit Boards.
Leadership & Advisory Board Members
Jordan Morrow
Chief Strategy & Transformation Officer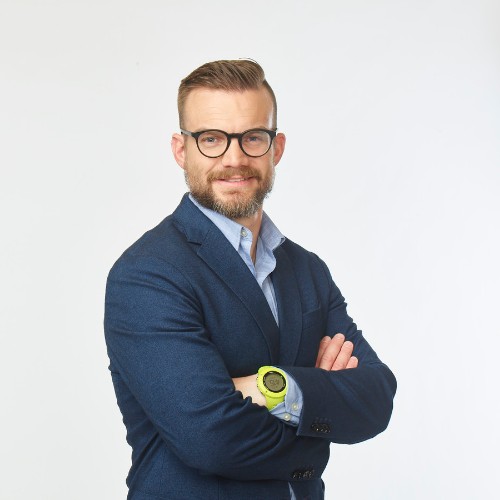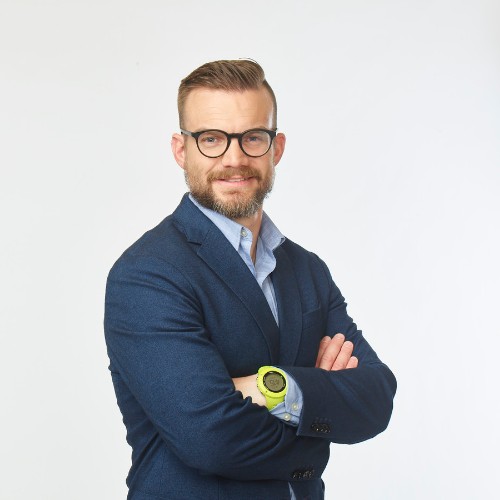 Jordan Morrow
Chief Strategy & Transformation Officer
Jordan Morrow is known as the "Godfather of Data Literacy", having helped pioneer the field by building one of the world's first data literacy programs and driving thought leadership. He is also the founder and CEO of Bodhi Data. Jordan is a global trailblazer in the world of data literacy and enjoys his time traveling the world speaking and/or helping companies. He served as the Chair of the Advisory Board for The Data Literacy Project, has spoken at numerous conferences around the world, and is an active voice in the data and analytics community. He has also helped companies and organizations around the world, including the United Nations, build and understand data literacy.When not found within his work of Data, Jordan is married with 5 kids. Jordan loves fitness and the mountains, entering and racing in multiple ultra-marathons, and loves to travel with his wife and family. Jordan loves to read, often reading (or using Audible) to go through multiple books at a time. Jordan is the author of three books: Be Data Literate, Be Data Driven, and Be Data Analytical.
John Davidson
Advisory Board Member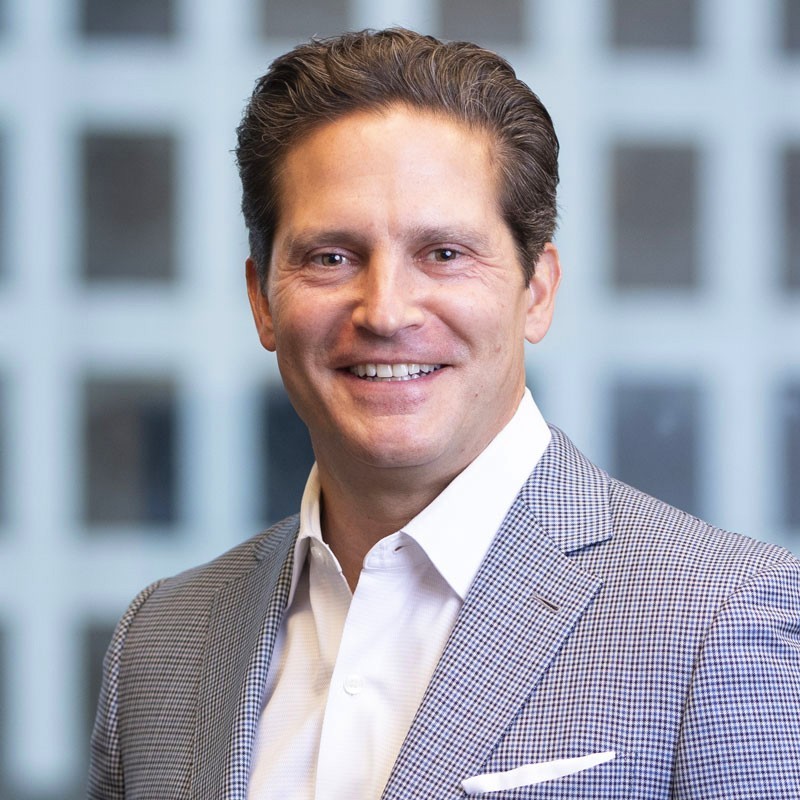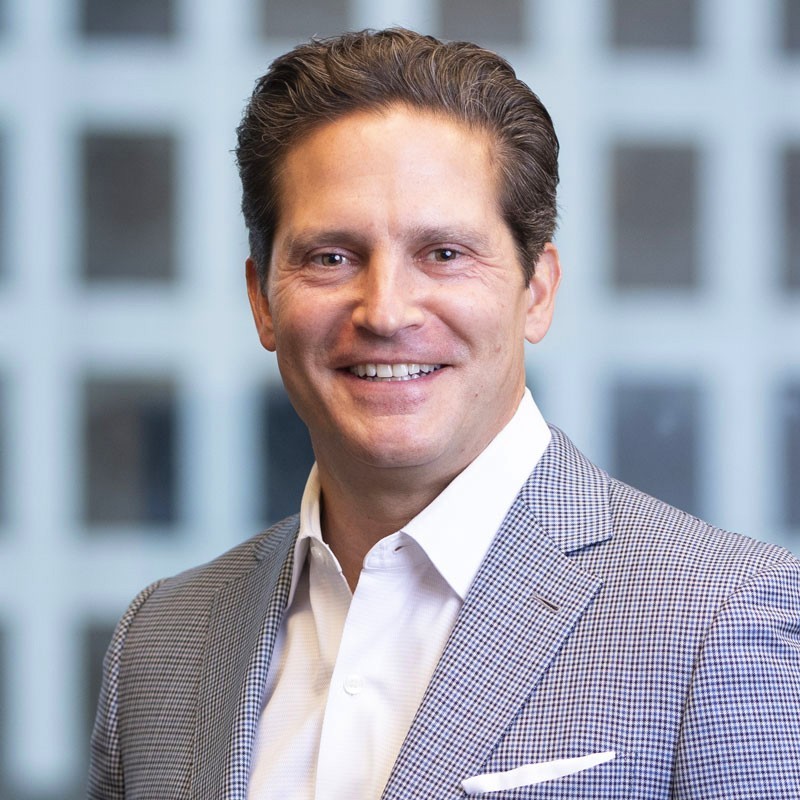 John Davidson
Advisory Board Member
John is a partner in Caldwell's Industrial Practice and a member of the Chicago office. With more than 20 years of recruiting experience, John has developed a reputation for strategic counsel and outstanding results. He focuses primarily on CEO, C-suite and board level assignments for clients in the transportation and mobility sector.John has done extensive work in private equity as well as the general industrial, transportation and logistics, infrastructure, and travel sectors. He can also facilitate the design and delivery of leadership assessment, development and succession solutions.John joined Caldwell from Spencer Stuart, where he was a member of the Aviation, Aerospace and Defense, and Automotive practices. Prior to that, John was a partner in the global Industrial Practice at Heidrick & Struggles. He began his career at LAI Ward Howell, which he left to found boutique search firm Lake Forest Executive Search.
Mehrab Deboo
Advisory Board Member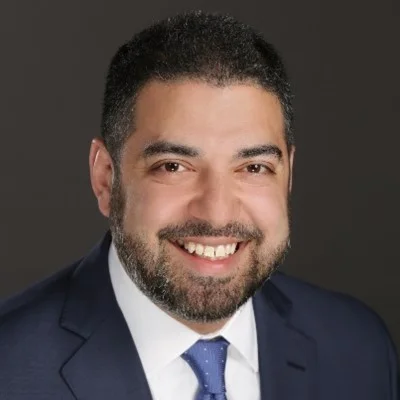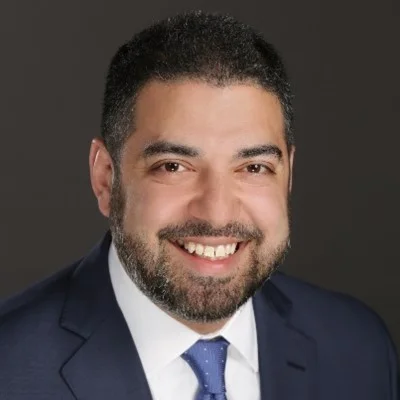 Mehrab Deboo
Advisory Board Member
Mehrab is a Senior Client Partner at Korn Ferry and in his 20 years in executive search, has successfully managed over 800 searches in the following functional disciplines; operations, supply chain, distribution, logistics, manufacturing, quality, engineering/R&D, and general management. He has partnered with Fortune 500, Private Equity, Family Owned, and Venture Capital backed companies to build their leadership teams at the most senior levels.Mehrab has conducted a number of senior leadership assignments for companies that include: Akzo Nobel, Amtrak, Baxter, Belden, Bluestem Brands, Campbell's Soup, Canadian National, Cargill, Carlson-Rezidor, Case New Holland, Conrail, CSX Corporation, Danaher, Diageo, Dover, Ecolab, Fiat, Fleetpride, Flowserve, General Motors, Halliburton, HPE, IEH Auto, Jarden, Johnson & Johnson, Kraft Heinz, Lululemon, Medtronic, Metrie, Newell Brands, Norfolk Southern, Oshkosh Corporation, PACCAR, Pfizer, Pepsi, Pinnacle Foods, Remy International, TOMS Shoes, Tuesday Morning, Unilever, Whirlpool, Woodward, W.W. Grainger, and Xylem Corporation.Mehrab also works with top PE firms and privately held companies to recruit Presidents & Chief Operating Officers looking to drive Lean Enterprise transformations. He has worked with multiple private equity firms including, Advent International, CD&R, The Carlyle Group, Goldman Sachs, Grey Mountain Partners, KPCB, Madison Industries, New Mountain Capital, Peak Rock, Sterling Capital, TPG, and Wellspring Capital.Prior to joining Korn Ferry, Mehrab was a Principal within the Global Supply Chain & Operations Practice of another global management search firm for seven years. He started his career with a boutique search firm that focused on operations and supply chain work.Mehrab has extensive international and cross-cultural experience having spent eight years in Southeast Asia while living in Singapore. Mehrab earned a Bachelor of Science degree in Finance from DePaul University.
Kirk Borne, Ph.D.
Advisory Board Member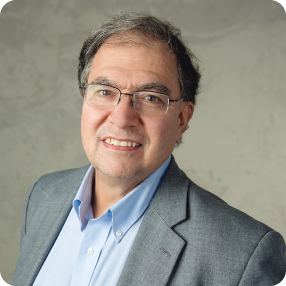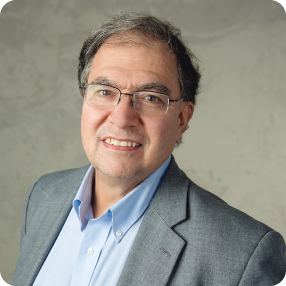 Kirk Borne, Ph.D.
Advisory Board Member
Dr. Kirk Borne is a Data Scientist, providing thought leadership, global speaking, content creation, mentoring, training, and consulting activities in data science, machine learning, and AI across multiple disciplines. Most recently he was the Principal Data Scientist, Data Science Fellow, and an Executive Advisor at global technology and consulting firm Booz Allen Hamilton from 2015 to 2021. Before that, he was Professor of Astrophysics and Computational Science at George Mason for 12 years in the graduate and undergraduate data science programs. Prior to that, he spent nearly 20 years supporting data systems activities for NASA space science programs, including a role as NASA's Data Archive Project Scientist for the Hubble Space Telescope.Dr. Borne has degrees in physics (B.S., LSU) and astronomy (Ph.D., Caltech).
Bill Franks
Advisory Board Member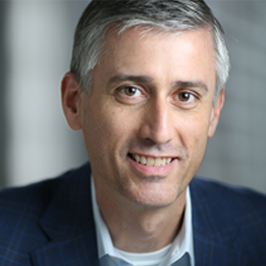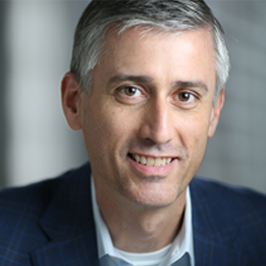 Bill Franks
Advisory Board Member
Bill Franks is the Director of the Center for Data Science and Analytics at Kennesaw State University. He is also Chief Analytics Officer for The International Institute For Analytics (IIA)and serves on several corporate advisory boards. Franks is also the author of the books Winning The Room, Taming The Big Data Tidal Wave, The Analytics Revolution, and 97Things About Ethics Everyone In Data Science Should Know. He is a sought after speaker and frequent blogger who has over the years been ranked a top global big data influencer, a top global artificial intelligence and big data influencer, a top AI influencer, and was an inaugural inductee into the Analytics Hall of Fame. His work, including several years as Chief Analytics Officer for Teradata (NYSE: TDC), has spanned clients in a variety of industries for companies ranging in size from Fortune 100 companies to small non-profit organizations. You can learn more at http://www.bill-franks.com.
Mitchell Sipus
Advisory Board Member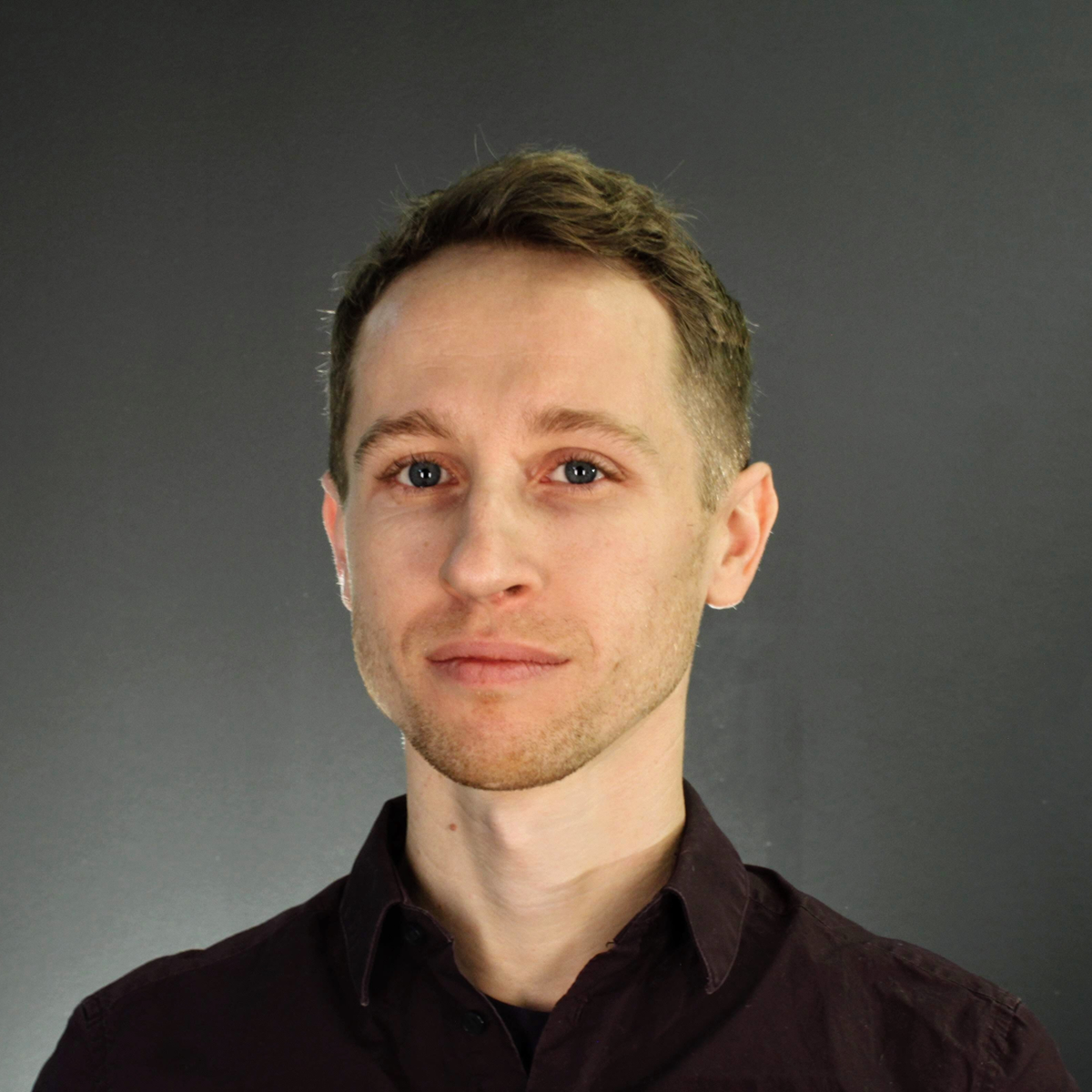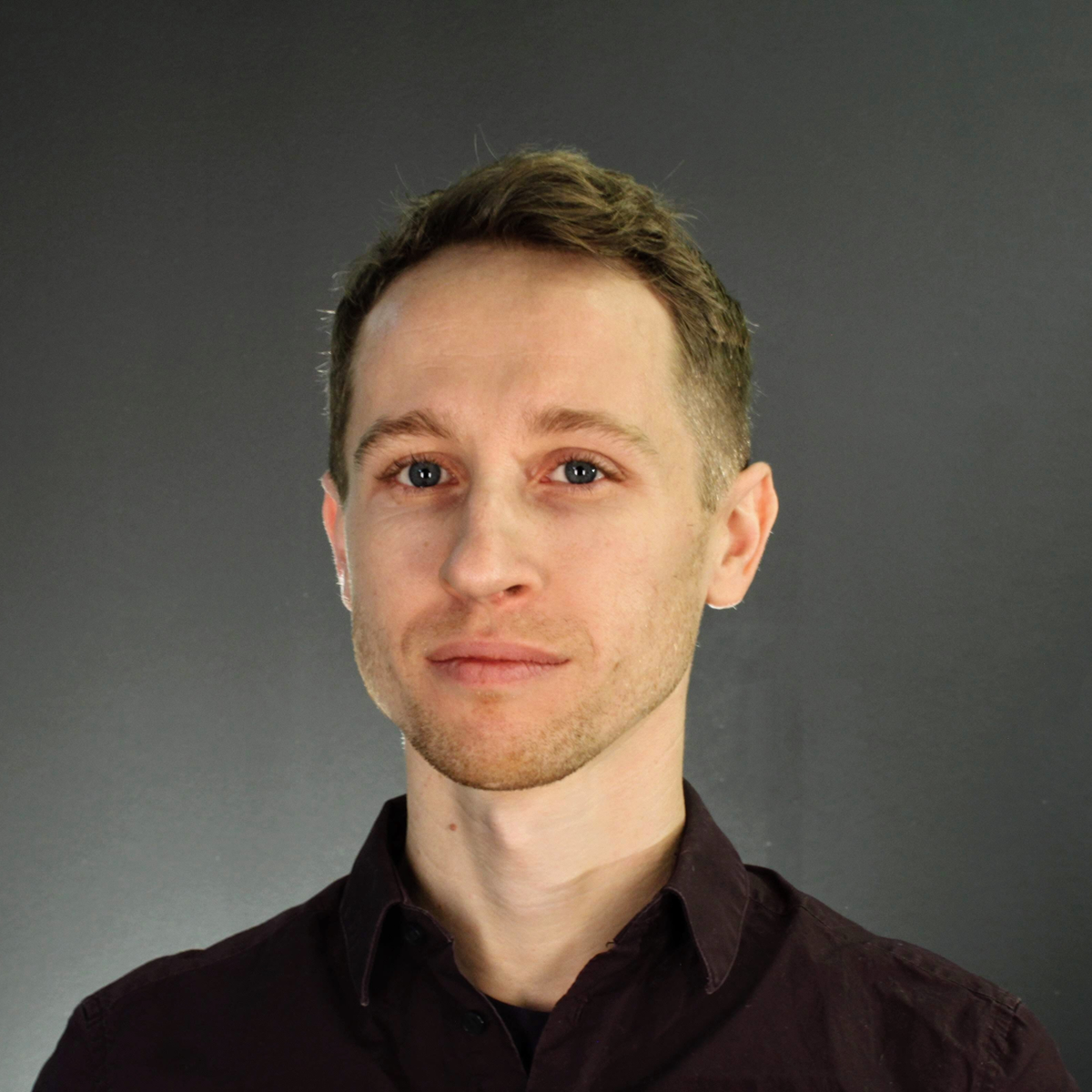 Mitchell Sipus
Advisory Board Member
Mitch blends design and data science to build companies that redefine how the world works. Regular speaker at venues such as Columbia Earth Institute, Harvard Center for Geographic Analysis, MIT Media Lab, and Oxford University. Previously featured in publications such as WIRED, Forbes, Popular Science, ArchDaily, Gizmodo, and publications and reports by the Urban Land Institute, American Planning Association. In 2016, Mitch received a two-year presidential appointment to drive massive change in federal agencies. The Presidential Innovation Fellows program was founded by President Barack Obama to embed top innovators from the private sector into the highest level of government to deliver significant results. Mitch received his PhD in Design and Human Computer Interaction from Carnegie Mellon University.